Brooks Wrestling Team State Champions!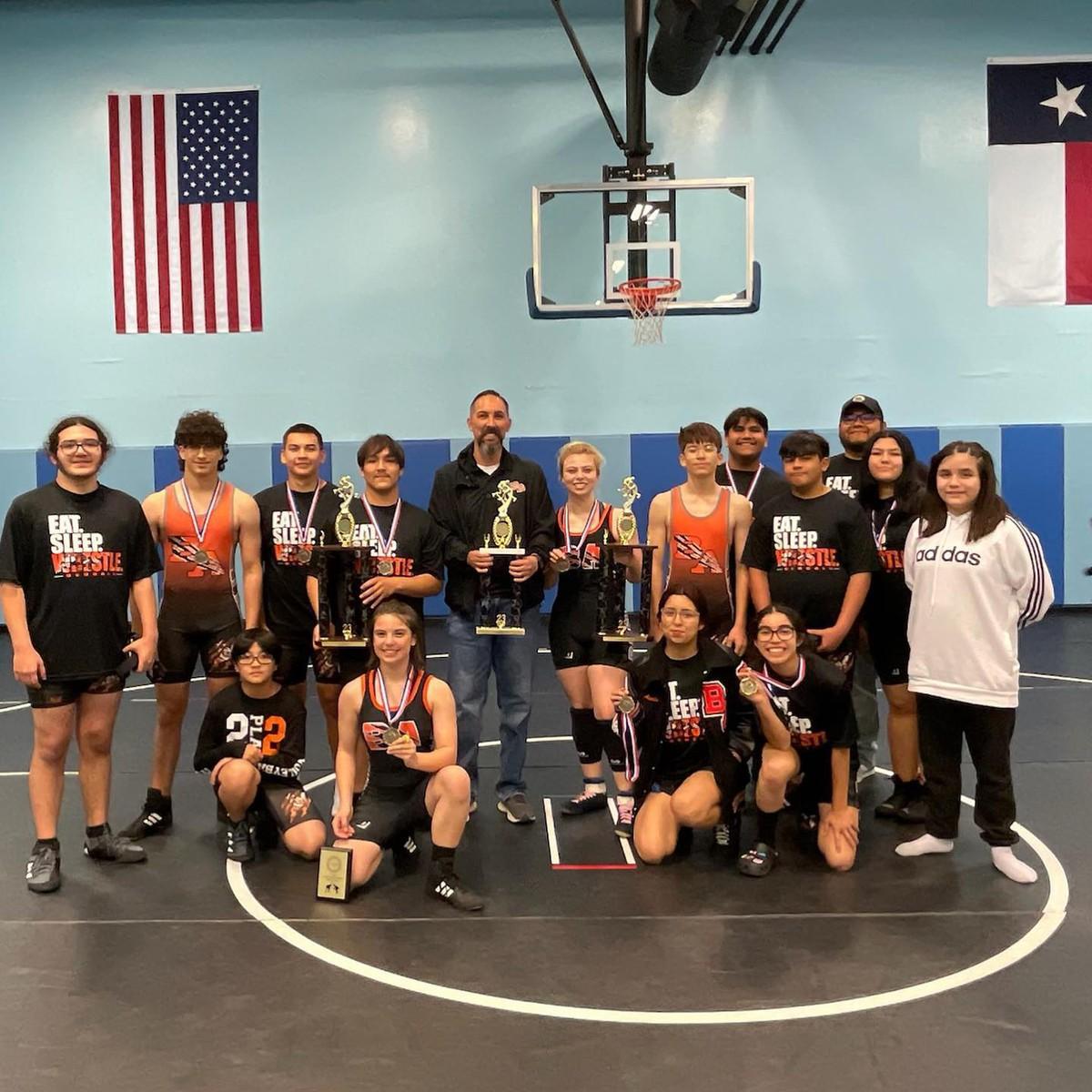 High School boys and Middle School girls are Wrestling State Champions!
Congratulations to the state-champion wrestling team! Winning a state championship is a remarkable accomplishment and a testament to your hard work, dedication, and talent. You should be proud of yourselves for achieving such an impressive feat.
You have not only made your school and community proud, but you have also inspired others to pursue their goals and dreams with the same passion and drive. Enjoy this moment of glory and savor the memories of your triumphs. You are all champions, and you have earned your place in history as one of the best wrestling teams in the state. Congratulations once again!
Individual state winners in their weight class are
Anahi Perales
Rebecca Deaver
Toni Roberts
Tinley Roberts
Jaime Escoto
Ieland Medelez
Dominic Benavides
Dimitri Benavides
Angel Serna
Elliot Farias
Donnevin Campos
Isaac Tello
Congratulations to the team and Coach Roller and Coach Cardona
Become a part of the Brooks Family
Somerset Academy Brooks students will be self-motivated, competent, life-long learners, and prepared to thrive throughout their lives. Somerset Academies Texas will ensure every student success at the college preparatory level!
Enroll Today
Somerset Academies of Texas
Somerset Academies of Texas
Somerset Academies of Texas